Are you still looking at your keyboard when you type? If so, imagine being able to touch type without looking or worrying if you're typing correctly. Typing software – Mavis Beacon Teaches Typing 18 being reviewed here can make a world of a different with a "hunt and peck" approach to typing. For those unfamiliar with the term, a writer searches for a letter on the keyboard and hits it usually with one or two fingers. With Mavis Beacon Teaches Typing 18, you're only a few lessons away from becoming an experienced typist. Truth is, it's easy and it's FUN!
Mavis Beacon Teaches Typing 18 Details
---
Practice on 10 arcade style games
Choose from over 2500 lessons
Exercises for finger positions
English or Spanish Typing Instructions
For Windows XP/Vista and Macintosh OS 10.4-10.5
Product Dimensions are 5.5 x 0.6 x 7.8 inches
Shipping Weight is 2.4 ounces
Developed by Software Toolworks
Your Computer System Must Meet These Requirements
Make sure your computer can support this application. Mavis Beacon works well on Windows and Macintosh.
Windows Xp (Home & Pro) Sp2/Vista¹, Pentium Iii 700 MHz or Higher (800 MHz Processor for Vista), 128 MB Ram (512 MB Ram for Vista), Video Card With 32 Mb of Video Ram, 800 X 600 24-Bit Color Display (1024 X 768 Resolution Recommended), Windows Compatible Sound Card, Speakers, Keyboard & Mouse.
Macintosh requires Os X 10.4 – 10.5, Powerpc G4, G5 or Intel Core Duo Processor, 800 MHz Processor or Higher, 256 Mb Ram, Video Card with 32 Mb of Video Ram, 1024 X 768 24-Bit.
Both systems require computer speakers, keyboard, mouse, CD/DVD-Rom drive, and 300 Mb of free hard disk space. Plus, Adobe Acrobat Reader in order to view Mavis Beacon User Guide, that is also downloadable for free from company's website.
¹Windows Xp and Vista require users to activate Administrator Privileges in order to properly Install the program. Unfortunately, these privileges aren't activated during the activation process. Users must set up the program to "Run as Administrator" by using Authentication Key. Follow the steps for this process below:
Right Click on the icon which starts the program.
Left Click on Properties
Left Click on the Compatibility Tab
Check the box for "Run this Program as Administrator"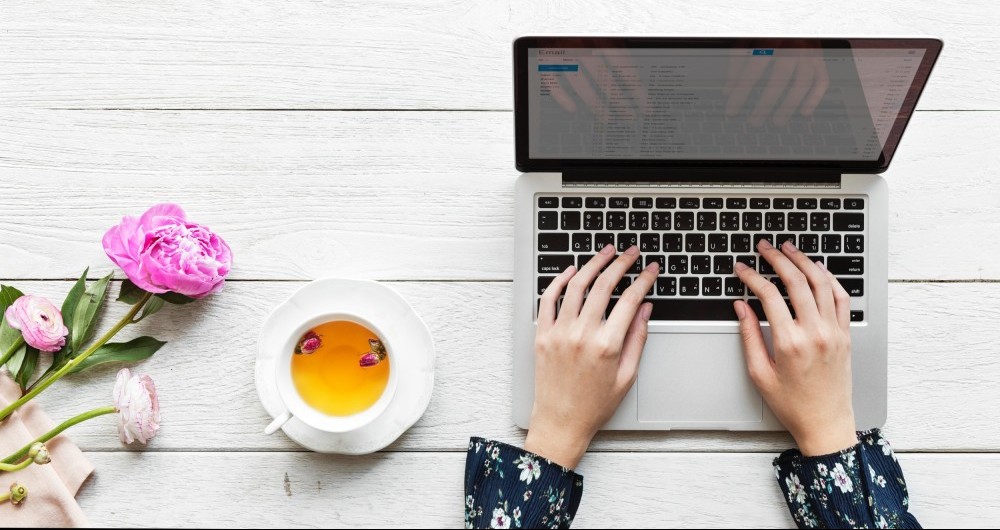 Pros
At $14.95, these lessons are extremely affordable!
Easy lessons that are GREAT at teaching typing with simple, enjoyable repetitions.
Comes in a children's version and one for professionals.
Good, clear instructions.
Rated 3.7 out of 5 Stars!
Capable of having multiple users with one license.
Great return policy.
Mavis Beacon has been around since 1987.
Cons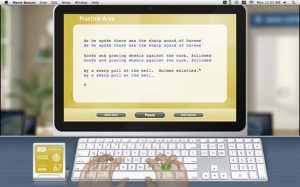 Check first to see if the application will work on your Macintosh. Some users have complaints that it does not work on MacBook Pro.
Application is in need of a face lit. The graphics are a bit old-fashioned.
No on-line downloadable version.
After achieving a 50-words-per-minute speed on typing tests, application may become glitchy.
Conclusion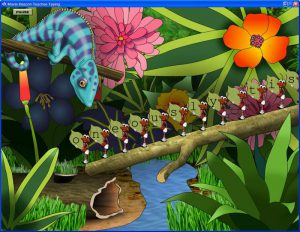 One of the best parts about this software are the games, that are primarily designed for children, but fun for any age. It is an intuitive program too, that has the ability to shift its intensity based on the progression of the user. In other words, as you move through the exercises, the program can give you an analysis of your strengths and weaknesses, that will act as a guide through the remaining lessons. It has greatly increased my skill level, even though I learned in school many years ago.
I'd mentioned in another post that I can type nearly at the speed of my thoughts, but had not expressed how wonderful it is to fill a page in a matter of minutes. It's quite an extraordinary concept. For those who make their livings writing, typing is practically a mandatory skill.
If you've found this review helpful, please leave a comment below. Thank you.