Become a published author today!  Blackcurrant Press Company publishing services are available for the author considering self-publishing.   If you have ever wanted to be an author, but lacked knowledge of how to go about it, then you have come to the right place. There are three phases in book publishing; first phase is pre-publishing.  This includes services like editing (Blackcurrant Press outsources this service at a nominal additional cost), text formatting, cover design, and ghostwriting.  You are author AND the publisher. Our professional team will help guide you through the publishing process.  You are responsible for all final decisions.  The second phase is the printing of your book.  Blackcurrant will take care of that based on your final sign-offs on phase one materials.  Included in phase two is a proof cover of your book, sent to you for review.  Changes writer's wish to make at this time, submitted in writing.  Changes are made and then it is time to order copies of your book.  The last and final phase is marketing and distribution.  What kinds of books does Blackcurrant Press publish? Novels, biographies, how-to's and books of poetry.
Writers Responsibilities:
You are responsible for supplying all necessary materials to Blackcurrant Press before the project starts. Manuscript must be supplied in a .doc, .docx or .rtf file format, and follow our manuscript submission guidelines.
Author photos and cover photo images should be saved at 300 dpi as an image format (JPG, TIF, GIF, PNG).  Blackcurrant Press will provide full-color cover templates and mock-up covers included in your publishing package.
If you are supplying your own ISBN (or bar code), this must be provided at the start of the project. Blackcurrant Press will supply a free ISBN with your publishing package. You are responsible for selecting the book size. Your publishing coordinator will be available for questions. Book title is finalized prior to starting the project. You are responsible for making all final creative decisions. You will need to approve the book files prior to printing and shipping of the galley copy. Blackcurrant Press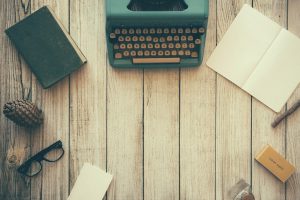 Published within 8 weeks
Author Retains ALL rights
Full Color Cover from our template covers or you may provide your own cover
Unlimited Photos, Tables and Charts ISBN Registration Number
Bar Code
Electronic Proof
Printed Proof
Included in Amazon, Barnesandnoble.com and most online retail stores
Available through the major book wholesalers Ingram and Baker & Taylor
FREE Marketing Plan
Our pricing for a standard Book Publishing Package begins at $350. 
Once payment is submitted, please upload manuscript and photos to uploads@blackcurrantpress.com
Become a published author TODAY!