Here's a concept, speak rather than type all computer functions without having to use a pesky computer keyboard and mouse! Sounds FANTASTIC! Right? Well, it is. There is an application that will make this reality possible. It's made by a company called Nuance Communications and it's called Dragon Naturally Speaking. With a little setting-up and a few vocal adjustments, you can be a voice-activated, hands-free computer user. Take a look at some of the details below.
Dragon Naturally Speaking Details:
---
Speak naturally and software types, opens and closes computer applications, and learns phrases and word usage enabling it to become more personalized, and voice-driven.
Includes Nuance approved microphone.
Software is equipped with tutorials making it easy to master application functions.
Package has a DVD-ROM for installation
Dictate in all areas where one would normally type functions.
Nuance has Customer Service 1 (800) 654-1187 and Technical Support 1 (770) 702-6014 for problem solving.
Size is 7.5 x 5 x 2.5 inches
Weight, when shipped, is 4.8 ounces
Everything user needs is included in package to begin the process of making your computer a fully functioning voice-command marvel.
Before You Buy Dragon, Refer to the System Requirements
Dragon works best with a minimum of 2 GB (32-bit) for Windows 7, 8, 8.1 and 10, and 4 GB (64-bit) Windows 7, 8, 8.1. Plus, Windows Servers 2008 R2, 2012, and Windows 10.
CPU – Minimum 2.2 GHz Intel dual core or equivalent AMD processor.
Application needs hard disk space of 4 GB
Dragon functions with Internet Explorer 9 or greater, Chrome or Firefox
It needs a sound card supporting 16-bit recording
Pros
Dragon can assist those with limited computer skills, allowing them to replace all mouse and keyboard functions with verbal commands.
Great for writers who can dictate faster than they can type.
Dragon has a 30-day money back guarantee.
Easy installation and voice recognition practice homework included.
Dragon supports Microsoft Office 2010 & 2013.
Dragon receives 3.2 out of 5 stars!
Cons
Nuance's latest version 13 receives mixed reviews because of its accuracy or lack of accuracy in voice recognition. It costs $52.48 verses their older version, 12, that costs $78.82 (The latter is the one this reviewer recommends.)
Dragon's mistakes are difficult to correct because many are pronunciation and not spelling. In other words, Dragon may hear speaker dictate "where", when "wear" is the correct word. This may require extra editing.
Dragon does not support dictation into Electronic Medical Record (EMR) systems. However, there is a Dragon Medical Practice Edition for this area. Please be aware that the medical software is over $1,000 to purchase.
Nuance's Customer Service needs improvement. Contacting them may try your patience, making refunds difficult to obtain. Sometimes customers are referred to Nuance Community of users for the answering of their questions.
Installing the downloadable version of Dragon can be problematic. Wait for the CD-ROM instead.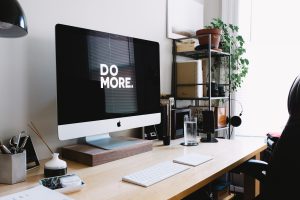 Final Words on the Subject
Having purchased this software several years ago, I am a believer of its good qualities. There is a learning curve, though, for the software to recognize your voice pattern. However, once this is accomplished, this software is quite the handy tool. I'm fortunate to be able to type at the speed of my thoughts, yet I still use this software especially when I'm too tired to type. Writing books of 200-300+ pages can be tiresome, so having this sort of application can really come in handy.
As with all software, at times, the technology takes a while to catch up with the needs and demands. Each revision seems to include improvements, but somehow manage to leave out some of the more useful capabilities. This is true, unfortunately, with Dragon. I prefer the earlier versions to the latest. Hard to say what went wrong with the upgrades. Having said that, Blackcurrant Press recommends Dragon Naturally Speaking version 12. There are great applications here for having a hands-free computer. Can you think of any? Click Here to find more information.
Please leave a comment below if you found this review helpful. Thank you.