We're proud of our wonderful authors here at Blackcurrant.  Meet some of them and see their amazing stories below.
 
Star Bobatoon Author  I Hate Muscular Dystrophy Loving a Child With a Life-Altering Disease
An attorney, trainer, award-winning speaker, and executive coach, who has trained and shared the stage nationally and internationally with motivational guru, Les Brown. As former Program Manager for Les Brown's speaker training program, she created programs, and is committed to organizations that support parents with special-needs children. She volunteers for informal support groups and national organizations – Parent Project Muscular Dystrophy (PPMD), Muscular Dystrophy Association (MDA) and the Make-A-Wish Foundation. A proud parent of 'two, daughter Xanthia and son, Hurricane. Hurricane has Duchenne Muscular Dystrophy and is the inspiration for this book.  For more information visit www.IHateMD.com or email Star@IHateMD.com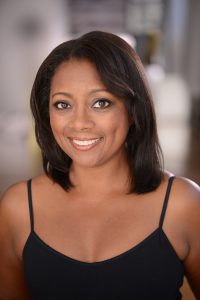 Beverly Burchett Author, Queen Kinni, Open Doors
Writer, singer, drama Instructor and director, Ms. Burchett is an alumnus of famed Performing Arts High School and has numerous commercials, movies and plays to her credit.  She directed and wrote The Swans, and directed the 2010 Adult Acting Class skits at Black Spectrum and a long list of plays, as well as college workshops at Marymount Manhattan College, where she trained as a director.  Her emphasis has been on acting and writing; she is a published writer with such novels as Queen Kinni, Open Doors, Smart, Sexy, Spiritual, Strong published by Blackcurrant Press.  Her latest writing contributions are a series of children's books entitled, Upside Down and Other Places.  She has published lyrics too; Jerry Eastman Songbook and Psalm Songs, and her single, This is What It Means to Be a Man.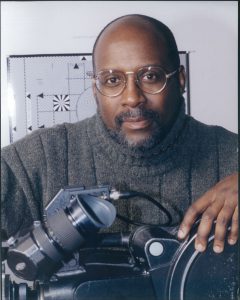 Carl Clay Author  Poor-ducing Theatre & Film at Black Spectrum Theatre
Writer, Executive Producer, who just finishing from his successful run of the hit plays "Ain't Misbehavin" & "Kingfish Amos & Andy" which received raved reviews from NY Times, Daily News, Amsterdam News, Queens Chronicle and host of other publications, Carl Clay has once again brought quality entertainment to Southeast Queens. As the Founder and CEO of Black Spectrum Theatre, Mr. Clay has produced over 150 plays, trained well over 1000 actors and written and directed 20 films aimed at African-American youth, including a feature length film out on video at Blockbusters.  He's produced over 20 jazz concerts with such artist as Roy Ayers and Roberta Flack.  To his credit, Mr. Clay helped launched the careers of such notable actors as Lisa Carson (Ally McBeal Show) in her first feature film, Desiree Coleman (Mamma I Want to Sing), David Batiste (WB Network) and Byron Mims (Fences).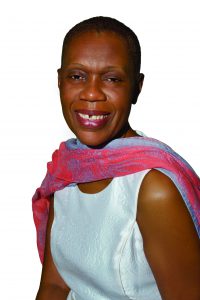 Dorothy Derlin Palmer Author  Faith Uprooted Hope Revised
Doroty Derlin Palmer is a single mother of three beautiful daughters. Motto: Dream, Believe, Envision and Discover. She believes that we are God's precious gems. She believes that what lies behind us and what lies before us are tiny matters compared to what lies within us, Windell H. Holmes. She is Founder of the inspirational website ShareMyWisdom.com with over six million viewers. She is the founder, producer, editor and host of Where Are We Going? talk show, and Share My Wisdom live cable television show exhorting the word of God and bringing hope to people who need it. Her goal and aspirations are to help guide, encourage, motivate and equip any individual who wants the opportunity to make it happened for themselves. Ms. Palmer's know for sure that there is life in Jesus Christ. She believes that He is the only substainer of life because in Him we breathe, live and move.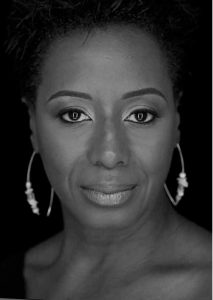 Cathleen Williams Author  Single Mother, the New Father
Cathleen Williams is an attorney and registered nurse with a Bachelor of Science Degree in Nursing from the University of Delaware, a Doctor of Jurisprudence from The Ohio State University Moritz College of Law, and a Masters in Health Law from Seton Hall University.  Cathleen has been mentored by and shared the stage with motivational speaker Les Brown, coached by author Barbara De Angelis, billionaire Bill Bartmann, publisher and author John Mason, language and media expert Joel Roberts, writer and author Victoria Rowan and many others. Cathleen is CEO and Executive Producer of I'm Just Saying Talk Show which airs weekly in New York City on Time Warner Cable, and an online magazine by the same name. Ms. Williams works passionately on behalf of men's issues, and has dedicated her television show to men and improving high school graduation rates of young black men in the United States.  She is the New York State Regional Co-coordinator for International Men's Day, November 19, 2010 and she is the co-chairperson of the 2010 Fatherhood Forum at the Greater Allen A.M. E. Cathedral in New York City. Ms. Williams is available for conferences, training and other public speaking engagements.  She can be reached at cathleen@cathleenwilliams.com.