J. K. Rowling does it again with her latest book Harry Potter and the Cursed Child book review of the Harry Potter series. The original story was written by J. K. Rowling, and the play production in London, England was adapted by J. K. Rowling, John Tiffany, and Jack Thorne. That show was produced by Sonia Friedman Productions, Colin Callender and Harry Potter Theatrical Productions.
Are There Some Familiar Characters?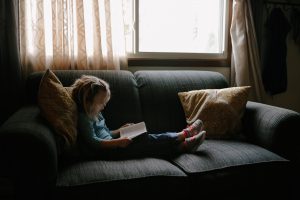 Harry Potter fans, be prepared. Our stories begins with a thirty-seven-year-old Harry. Yes, and he is married with children. We learn this on the first page, so don't think I'm giving away too many secrets. We also find that he is still friends with old pals, Hermione and Ron. From the very start, it is apparent that things have been going quite well for the three friends. They have important jobs and have acquired a fair amount of success.
Some other characters are still around as well. We find Professor McGonagall still teaching at Hogwarts and Dumbledore is remembered fondly. There is a bit of friction between Harry and Draco and even Moaning Myrtle makes an appearance.
What's New About This New Version of This Story?
As with J. K. Rowling's other books, we are taken on a journey through a magical world filled with the impossible unfolding before our eyes. There is conflict at every turn. Ms. Rowling has managed to weave the angst, tension and unpredictability of her wonderful Harry Potter world into this updated story that thrusts us into the future. At one point, the entire story turns on its head and presents an entirely different reality. WHAT FUN!
Conclusion of Harry Potter and the cursed child book review of the harry potter series
Without giving away too much, Blackcurrant Press would recommend this book to its readers. Please note, it's written as a play. You will enjoy entering into the wizarding world again, and have loads of fun seeing what has transpired with your favorite characters. The surprises are sharp and witty, just as in her other books. The transitions are believable and unforced. It's a clever story that keeps you guessing to the end. If you have the way with all, this story is being shown in London, England.
Please leave a comment about this Harry Potter and the Curse Child book review of the Harry Potter series if this review has been helpful. Thank you!