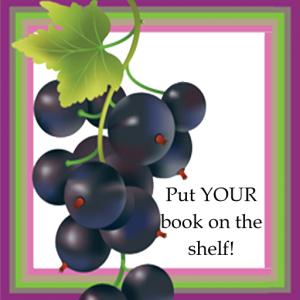 Welcome to Blackcurrant Press!
MY STORY
I, Beverly Burchett, established Blackcurrant Press with a desire to create a job for myself that didn't seem so much like work. I decided to concentrate on all the things I loved like reading, writing and helping people.
WHY I WANT TO HELP PEOPLE
Book publishing has become complicated and writers wishing to become authors need someone to help them sort through the thick web of information on the subject.  With a desire to learn as much as I could on the topic of book writing, publishing and distribution, I realized that assisting others was a natural and fulfilling part of the process.  Including on Blackcurrant Press' website the works of writers who never thought they could ever have their work available to the world, is the most thrilling part of the Blackcurrant journey.
THE GOAL OF THIS SITE
The goal of this site is to publish and distribute books, records, and sheet music to people of all backgrounds and ages; material that inspires, encourages, and stimulates great conversations.
If you have any questions, feel free to leave them below and I will be more than happy to help you out.
All the best,
BEVERLY A. BURCHETT